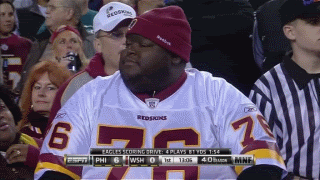 Ooops, meant Redskins. What a team! Change your name.

And is it me, or are there a plethora of really crappy teams this year, way more than normal? In no order, the crappy teams of NFL 2009:

Washington
St. Louis
Carolina
Tampa Bay
Tennessee
Detroit
Buffalo
Oakland
Kansas City

I'm sure I'm missing some teams too. Is this a pre-reaction to the looming "no cap" year?